www.ameda-tele.com
Telecommunication and premium rate numbers company
client.ameda-tele.com
Billing and softswitch portal
www.carefulsupport.com
Telecommunication PRNs, PSMS numbers company
panel.carefulsupport.com
Billing and softswitch portal
www.route-test.com ARCHIVED!
Automated VOIP QoS Testing tool. CLI, FAS, DTMF, RTP, and many more! Route-Test.com
Telecommunication access tester application.

VOIP Dialer as a stress test and the voice broadcast and advertisement solution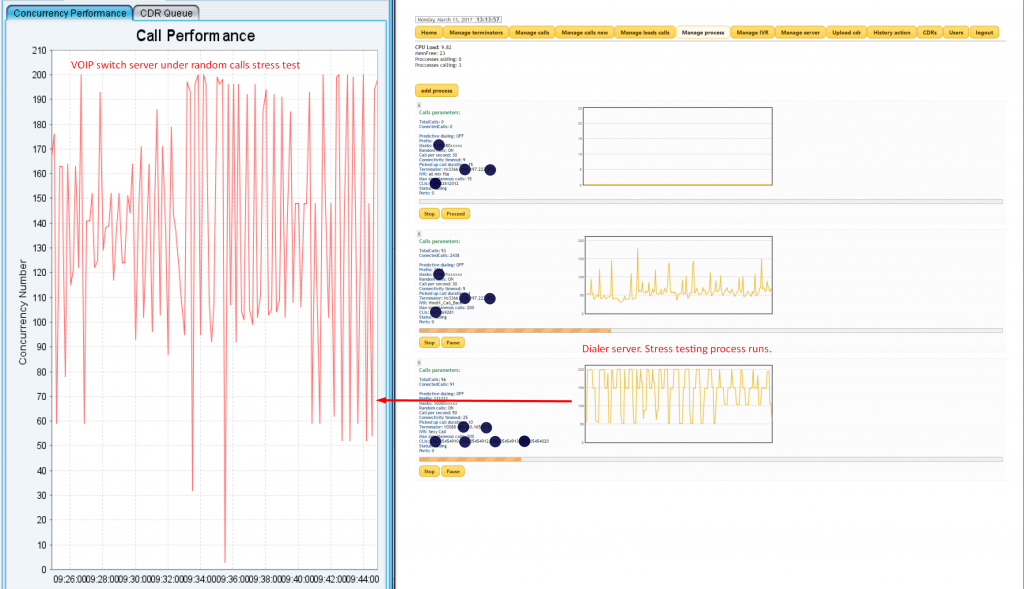 The dialer can be interfaced to the vast majority of public OSs used in the industry. A solution from a few concurrent calls up to several thousand concurrent calls can be offered. The cloud dialer (SIP) will be set in the cloud network for your company to generate a series of manual or scheduled automatic test calls. Dialer is a great tool to launch the voice broadcasting of your product or service or stress test any voip server under customised load of the test calls.
We specialize in UI / UX design, ecommerce solutions, mobile app development, Ruby on Rails, Node.js, React Native. We have 10 in office strong developers and 200 developers working as outsourcers. Please get in touch with us with your project description to deliver you software of the beautiful quality.